Why Greenday?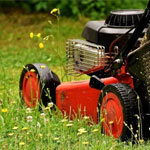 Greenday have been providing landscaping and gardening services to both commercial and domestic clients since 2003 and have the expertise and knowledge to make sure that your project or maintenance is carried out in a competitive, professional and reliable way. We work mainly in the Bedfordshire, Hertfordshire and Buckinghamshire areas, but are happy to consider projects and maintenance that is outside of this. We believe in being as straightforward as possible in all aspects of our business and we will be happy to discuss your requirements, offer help and advice where needed and back this up with a written confirmed quotation. You can contact us by calling 07788 551982 or get in touch via our
contact page
We look forward to hearing from you.
Highest Standards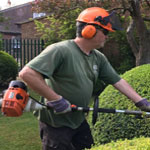 All of our staff are directly employed by Greenday, which enables us to maintain the highest levels of quality control and we utilise the latest equipment to make sure that everything is completed as quickly and safely as possible. Many of our clients have been with us for years, an indication of their commitment to us and the service we offer. Some do leave us, tempted by seemingly lower costs, but then return when they realise that what Greeenday give is great value for money. We understand that our clients have high expectations and we always do our best to make sure these are met and exceeded. We are proud of the feedback we get from our clients and work hard to always improve on what we offer our customers. Please have a look at our
testimonials page
and see what our customers say about us.